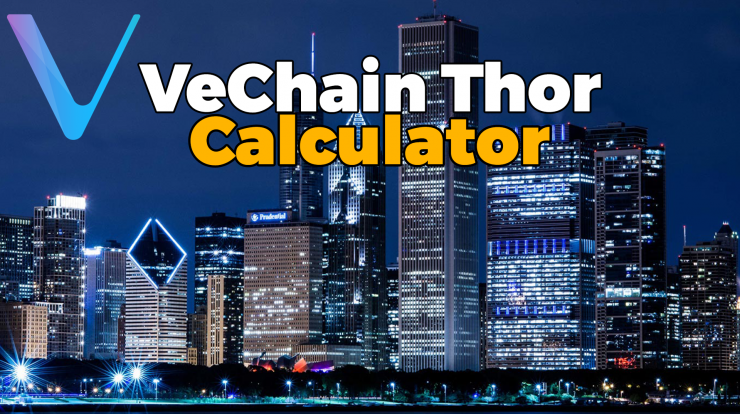 ThorCalculator.com is a VeChain Thor related Website which features a VET THOR Calculator to calculate your Thor rewards from staking VeChain or running a VeChain Masternode.
I developed this website myself & tried to make it as useful as possible for the VeChain Community.
The Thor Reward Calculations are based on the VeChain Thor Whitepaper.
Check it out: ThorCalculator.com
Buy VeChain: Binance.com
WHAT IS VECHAIN THOR?
VeChain is a global leading blockchain platform for products and information. In the past two years, VeChain has accumulated great amount of experience in providing blockchain solutions to various industries including liquor, auto, luxury goods, retail, logistics, supply chain, etc.
The vision of VeChain is to build a trust-free and distributed business ecosystem based on the Blockchain technology self-circulated and expanding. VeChain also implemented VET Masternodes.
Thor Reward Calculator
On the website ThorCalculator.com you can simply type in the amount of VET Tokens you own and choose if you are staking them or running a masternode.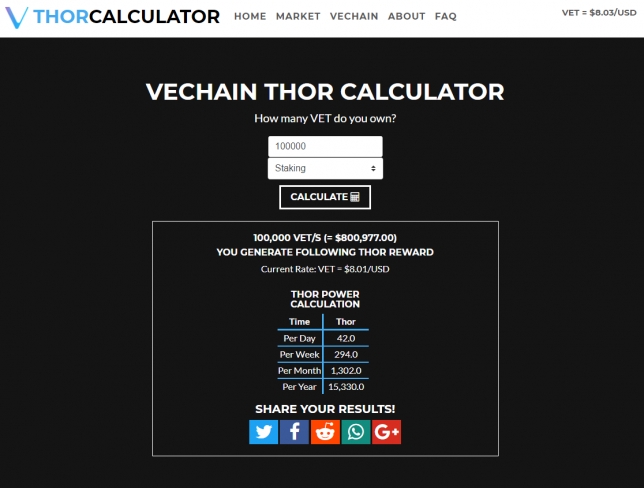 Check it out: ThorCalculator.com
Buy VeChain: Binance.com