CryptoFastlane is a Cryptocurrency Investment Blog with News, Reviews & Information about the Crypto Space. On CryptoFastlane, we share our experience, strategies & knowledge with the public! The authors of this Blog are "Crypto Veterans", which are since the beginning in the space already and investing since the very early days. We are enthusiasts and love to share our knowledge.
We believe Cryptocurrency & Blockchain Technology are groundbreaking innovations that will disrupt a wide variety of industries.
We did also write an eBook about investing into cryptocurrencies. Whether you're advanced or a complete Newbie, i'm sure you can learn from our tips, tricks & strategies! The eBook is filled with our own experiences and knowledge and will help you to avoid mistakes and successfully invest into Bitcoin & Altcoins. Satisfaction is guaranteed for 14 days.
Get CryptoFastlane "Investment Masterplan" here: https://CryptoFastlane.com
About the Author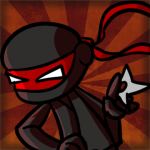 Hey, my Name is Markus Fleischli, also known as "N1njaWTF" on the Internet. (Twitter etc.) I am currently 19 years old and live in beautiful Switzerland.
I am a serial Crypto Entrepreneur founding several profitable Websites such as NeoToGas.com, KuCoinShares.com, ThorCalculator.com, CoinTrendz.com, MasternodeGuides.com, just to name a few.
I've been in the Crypto Space since 2014 and have started investing since then. Through my Journey, I've gone through a lot of ups and downs, that helped me learn the way of Crypto Investing. I also wrote the eBook on www.CryptoFastlane.com. In that eBook I share my personal knowledge and strategies I learned through the years. Avoid Mistakes, make Smart Investments and let the money work for you!