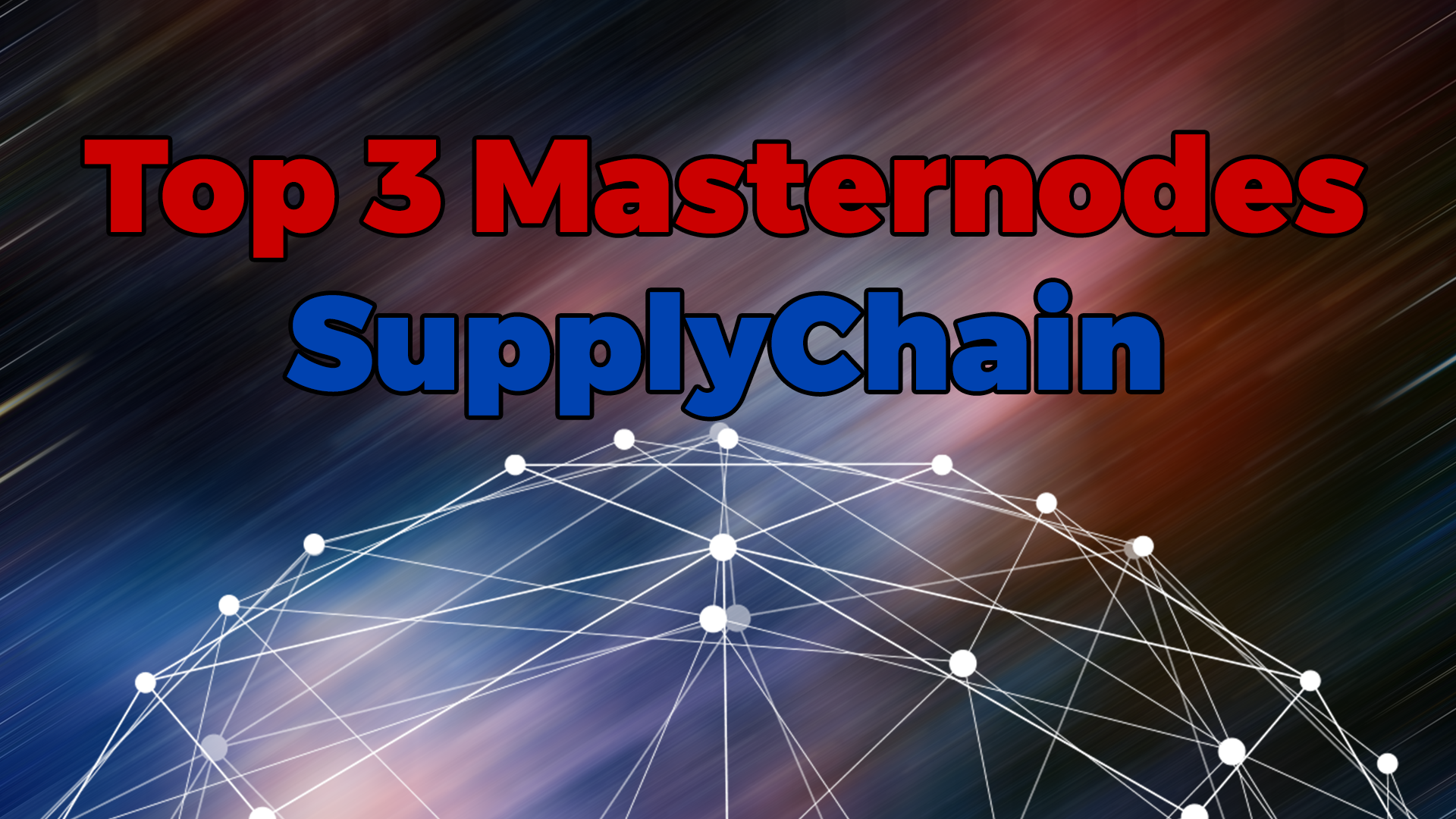 Here are some top-notch Crypto Masternodes in the SupplyChain Industry that are soon to be released! Each Project is huge in my opinion and perfect for running a masternode and earn passive income from crypto. ????
VeChain Masternode – $VEN
What is VeChain?
VeChain is a global leading blockchain platform for products and information.
In the past two years, VeChain has accumulated great amount of experience in providing blockchain solutions to various industries including liquor, auto, luxury goods, retail, logistics, supply chain, etc.
The vision of VeChain is to build a trust-free and distributed business ecosystem based on the Blockchain technology self-circulated and expanding.
Coins for Masternode required: Atleast 10,000 VEN
WaltonChain Masternode – $WTC
What is WaltonChain?
The main aim of the Walton Chain is to combine both RFID and blockchain technology to help manage supply chains. What it basically does is to decentralize the supply chain, providing information on the product's history, and decentralizing the network to access and store this information.
It will build upon IoT by incorporating blockchain tech, the RFID reader chips and RFID tag chips are utilized in Walton Chain. The RFID reader is basically a node on the chain, while RFID tag is the device that is to be connected to the chain. The RFID hardware system is what makes WaltonChain a great business model as it will prevent bottle necking in commercial applications on the blockchain.
It also has many other technical advantages such as high security, possibility to truly trace back to its source, possible to achieve the anti-counterfeiting goal, realize the
decentralization with less demanding requirements for credence, and reduce labor costs.
Coins for Masternode required: 5,000 WTC
Helium Masternode – $HLM
What is HeliumPay?
HeliumPay is a digital currency and global payments network that you, the user, controls. Offering both Service and Master Nodes, Helium is creating a new digital ecosystem that increases security for blockchain networks while spurring innovation and commerce.
The HeliumPay team is comprised of an experienced group of blockchain pioneers, including visionaries who have deep supply chain and global payments knowledge. The team is led by co-founder Jason Cassidy, who has been active in the industry since 2012 and has become a fixture within the world of blockchain technology
Coins for Masternode required: 1,000 HLM
Final Words
I believe Masternodes & SupplyChain Solutions on the Blockchain will be huge in the coming years. Thats why im trying to accumulate these SupplyChain Coins and run atleast One Masternode of each Cryptocurrency.