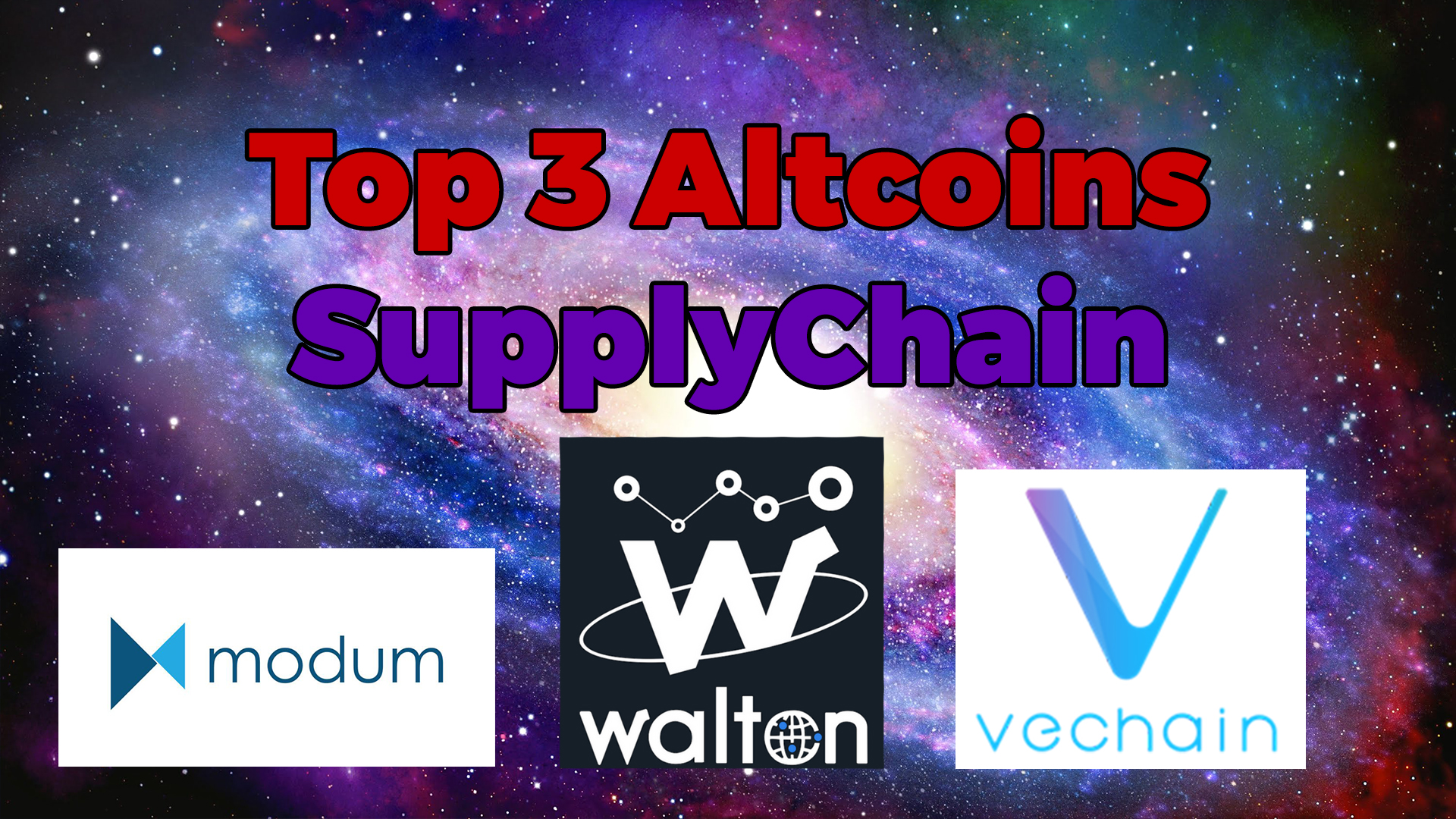 We believe, that the year 2018 will be huge for supplychain solutions on the blockchain. In this post, we will present you our Top 3 Altcoin Picks for the supplychain industry. All these coins seem to have huge potential on the market.
WaltonChain – WTC
The main aim of the Walton Chain is to combine both RFID and blockchain technology to help manage supply chains. What it basically does is to decentralize the supply chain, providing information on the product's history, and decentralizing the network to access and store this information.
It will build upon IoT by incorporating blockchain tech, the RFID reader chips and RFID tag chips are utilized in Walton Chain. The RFID reader is basically a node on the chain, while RFID tag is the device that is to be connected to the chain. The RFID hardware system is what makes WaltonChain a great business model as it will prevent bottle necking in commercial applications on the blockchain.
It also has many other technical advantages such as high security, possibility to truly trace back to its source, possible to achieve the anti-counterfeiting goal, realize the
decentralization with less demanding requirements for credence, and reduce labor costs.
WaltonChain already has some huge strategic partnerships with many big companies in the retail, tech & other industries. WaltonChains RFID Technology is top-notch and combined with the Blockchain, this project can really take off. WaltonChain also has a superior team working on the product.
WALTONCHAIN USE CASES
Retail Industry
Tech Industry
Anti Counterfeit
Logistics
WaltonChain Website: http://www.WaltonChain.org
VeChain – VEN
VeChain is a global leading blockchain platform for products and information.
In the past two years, VeChain has accumulated great amount of experience in providing blockchain solutions to various industries including liquor, auto, luxury goods, retail, logistics, supply chain, etc.
The vision of VeChain is to build a trust-free and distributed business ecosystem based on the Blockchain technology self-circulated and expanding.
VECHAIN USE CASES
Fashion & Luxury: VeChain provides services for a well-known European luxury brand. By putting IoT encrypted chips that is based on the Blockchain technology into product, customers can identify the authenticity of the products, and making a statement of the product's digital ownership at the mobile end.
Liquor: The Liquor tracking platform built for D.I.G can track the liquor products from overseas winery. Customers can verify and review the authenticity and logistical information of liquor products using VeChain App.
Auto: VeChain, together with strategic partner Visco and Microsoft implemented a POC project for Renault to provide digital car maintenance book and green driving concept.
Supply Chain: VeChain provides BaaS service for global freight forwarder KUEHNE+ NAGEL. Besides, VeChain partnered with DNV GL to provide Supply Chain Assurance Service for various industries.
Agriculture: VeChain cooperates with PwC, China Unicom and Liaoning Academy of Agricultural Sciences to develop the Blockchain cloud that is exclusive for the verification of the green organic food products.
VeChain Website: https://www.vechain.com/
Modum – MOD
Modum combines IoT sensors with blockchain technology, providing data integrity for transactions involving physical products. Modum offers a passive monitoring solution to streamline the supply chain processes in many sectors.
The modum sensors record environmental conditions that goods are subject to while in transit. When the goods change ownership, the sensor data is verified against predetermined conditions in a smart contract in the blockchain. The contract validates that the conditions meet all of the requirements set out by the sender, their clients, or a regulator and triggers various actions: notifications to sender and receiver, payment, or release of goods.
Modum is a swiss-based Company and produces its sensors / chips through VarioSystems in Asia.
With Modum you can find out exactly what conditions your product has been through. The modum sensor devices can track the environmental conditions your shipments are subject to from start to finish. If you have a damage in transit for example, you can easily find out which logistics partner caused the damage.
MODUM USE CASES
Logistics
Pharma Industry
Transport
Modum Website: https://modum.io
Thanks alot for reading. I hope you enjoyed it.
Feel free to leave a comment below. 🙂